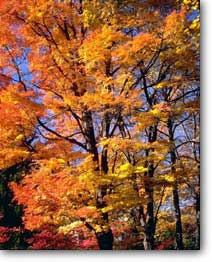 The Gwinn Sawyer Area Chamber of Commerce was a 100% Volunteer Organization which promoted business and tourism in the local area. There were over 125 businesses registered with our chamber. Our meetings were open to the public.
Thank you for visiting the Gwinn-Sawyer Area Chamber of Commerce online. Our members are truly community minded businesses and individuals working together to make Forsyth Township, which is comprised of the towns of Gwinn, Sawyer, Little Lake, Austin and Princeton, the great place it is today.
We encourage you to use our businesses. Thank them for supporting all of our programs which help to improve the local business economy and environment.
These programs and the businesses they support provide us with the jobs and income that we need to live successful lives. Our local businesses create wealth in our community through the tax base they create and by bringing outside money into our communities. Businesses provide local worthy causes and organizations with financial and in-kind contributions, volunteer personnel and in-kind goods and services.